About
David Lenehan, President, brings 25 years of sales and marketing experience to The Lenehan Group. For over ten years, Dave has served the residential and commercial construction markets in Eastern Pennsylvania, New Jersey, Delaware, Maryland, the District of Columbia, and Virginia.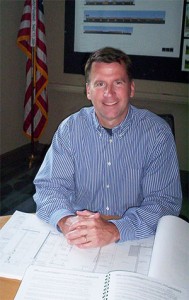 As a Manufacturer's Representative of specialty architectural products, Dave he has built strong relationships with numerous contractors and architects based on his outstanding service, reliability, superior technical assistance, and competitive pricing.
With increasing concerns about the effects of construction on our environment, many of the products offered by The Lenehan Group cut down on waste and provide LEED points with their recycled content of metals, foams, and other products.
The Lenehan Group's mission is to provide our customers with the finest pre-engineered architectural products that will provide the most structurally sound, yet cost effective results for the contractor and owner.
Contact us to learn more or to get a quote for your project.